· vocals · harmonium · bassoon ·
· whistles · flute · oboe · cor anglais · tuba · percussion ·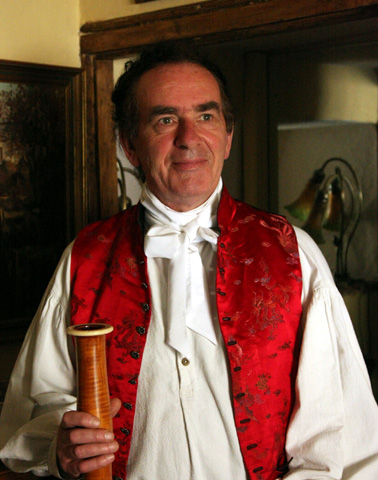 Brian Gulland started his musical career as a chorister at Canterbury Cathedral, where he took up the bassoon at the age of eight. After the Royal College of Music, fired by a growing interest in Medieval and Renaissance music, Brian performed regularly with well-known early music ensembles such as Musica Reservata and London Pro Musica, playing shawms, crumhorns and recorders.
In 1972, he was a founding member of Gryphon, using the Bassoon in a totally new way. Gryphon rapidly attracted a cult following, made five albums and enjoyed years of successful touring throughout Europe and North America. He has since played with such diverse acts as the Nolan Sisters, Ian Dury and the classical guitarist John Williams.
During recent years Brian has focused on composition, working in television, film and advertising, as well as arranging and producing other artists, from his mountain-top home in North Wales.