· vocals · bagpipes ·
· whistles · flutes · brass · percussion ·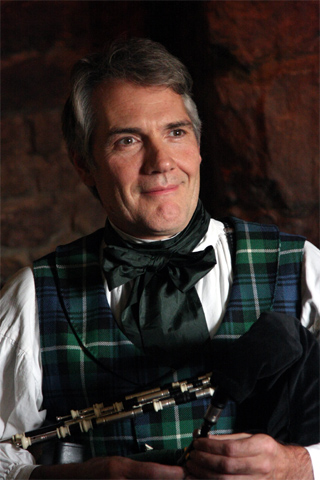 Robert White studied at the ILEA and CYM in London and then at The Guildhall School of Music and Drama. He established a busy career as a multi-instrumentalist performing on a remarkable list of instruments including all types of bagpipes, he is particularly known for playing the Uilleann pipes, also brass, flutes, whistles, and percussion. He has a long list of credits as a composer, arranger and performer for film, television and radio. He appeared in Sharpe's Sword as the pipe major and has performed in over thirty major feature film soundtracks including Robin Hood, The Lord of The Rings and Apocalypto.
Robert has worked extensively for BBC radio and television, composing the music for the award winning Fungus the Bogeyman.
Theatre credits include The National Theatre, The Royal Shakespeare Company and The English Shakespeare Company. His playing can be heard on recordings for Gothic Voices, West Life, Sir Cliff Richard, El Divo and many other artists. He has also appeared as a soloist with the London Symphony Orchestra, Royal Philharmonic Orchestra, London Philharmonic Orchestra and The Philharmonia.
&middot Robert's website - www.RobertWhiteMusic.com