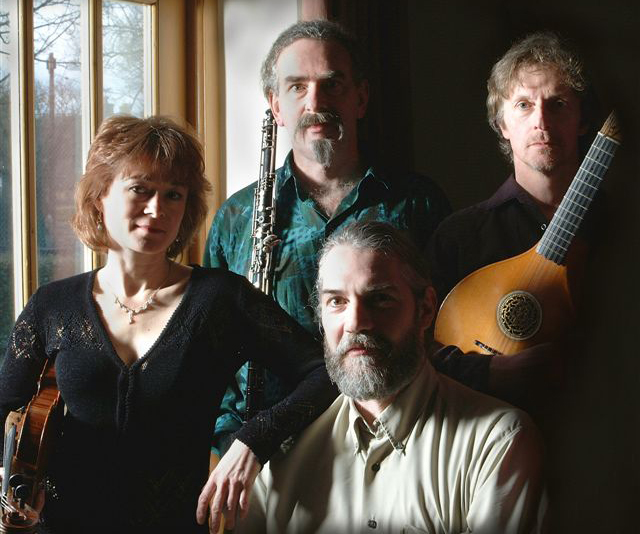 The New Scorpion Band is one of the most entertaining and original groups in British traditional music. Their virtuosic playing, rich vocal harmonies, sophisticated musical arrangements and spectacular collection of traditional and historical instruments combine to create the distinctive sound that has won the New Scorpion Band a wide following, both in Britain and internationally.
· youtube live performance videos ·
Fylde Folk Festival - forty seven minutes of live performance at the 2010 festival.
Wassail ! - five pieces from the collaborative concert between The New Scorpion Band, The Bournemouth Symphony Orchestra and The Purbeck Village Quire, December 18th 2010.